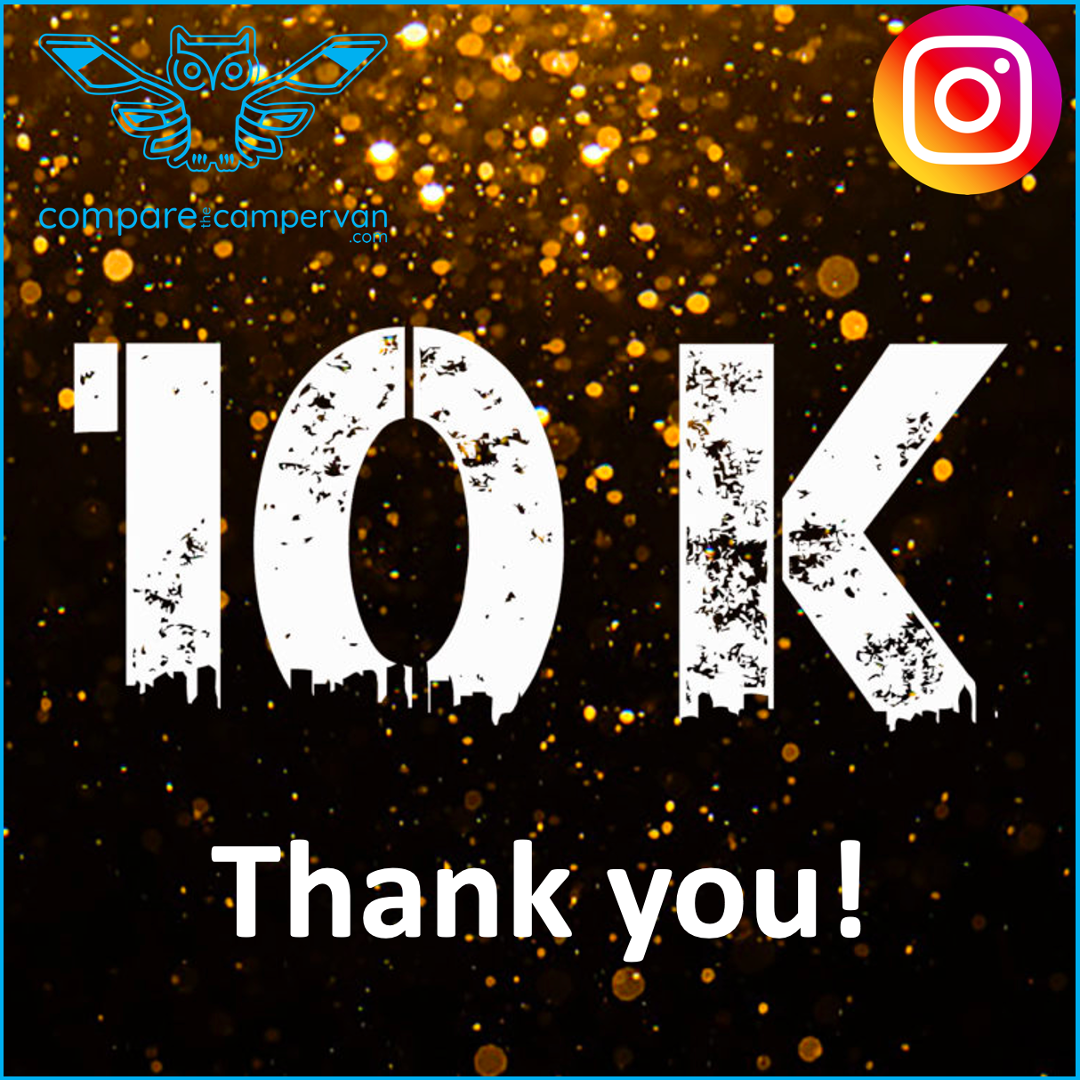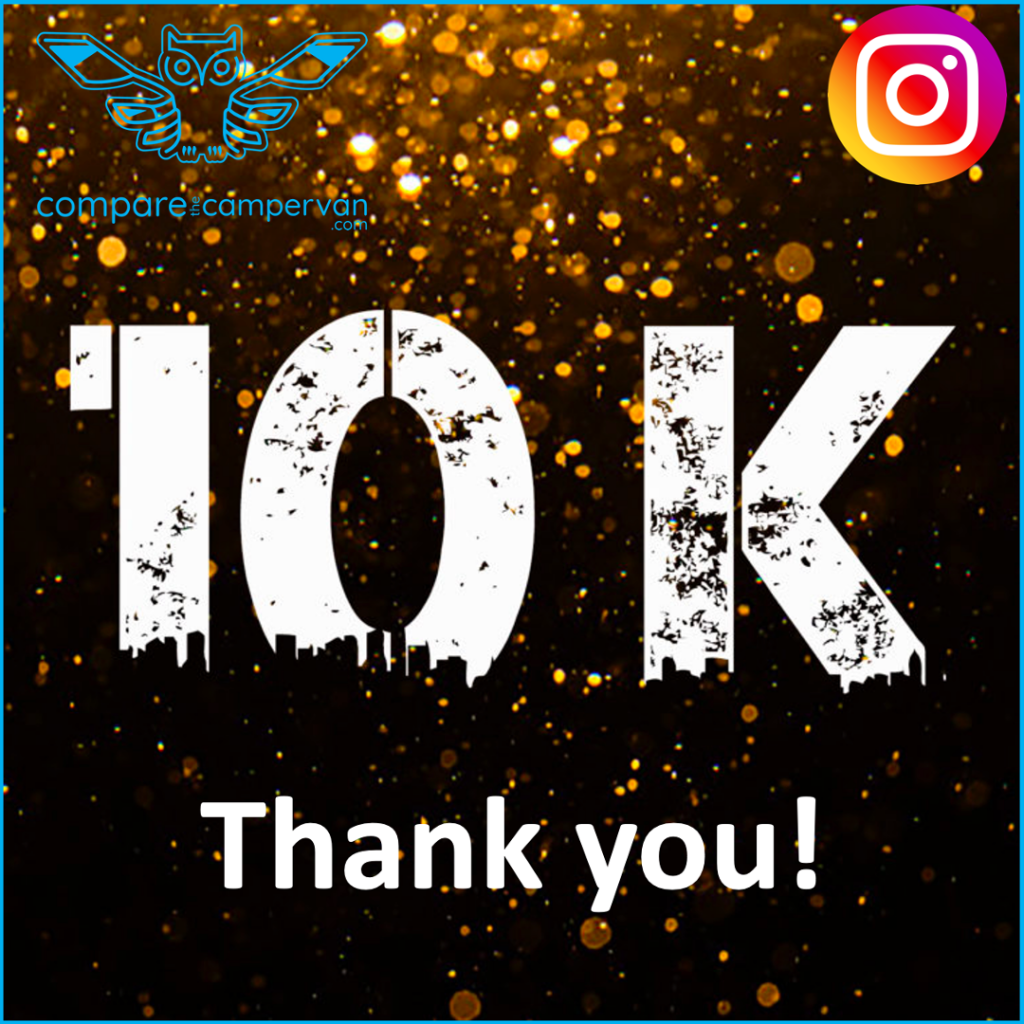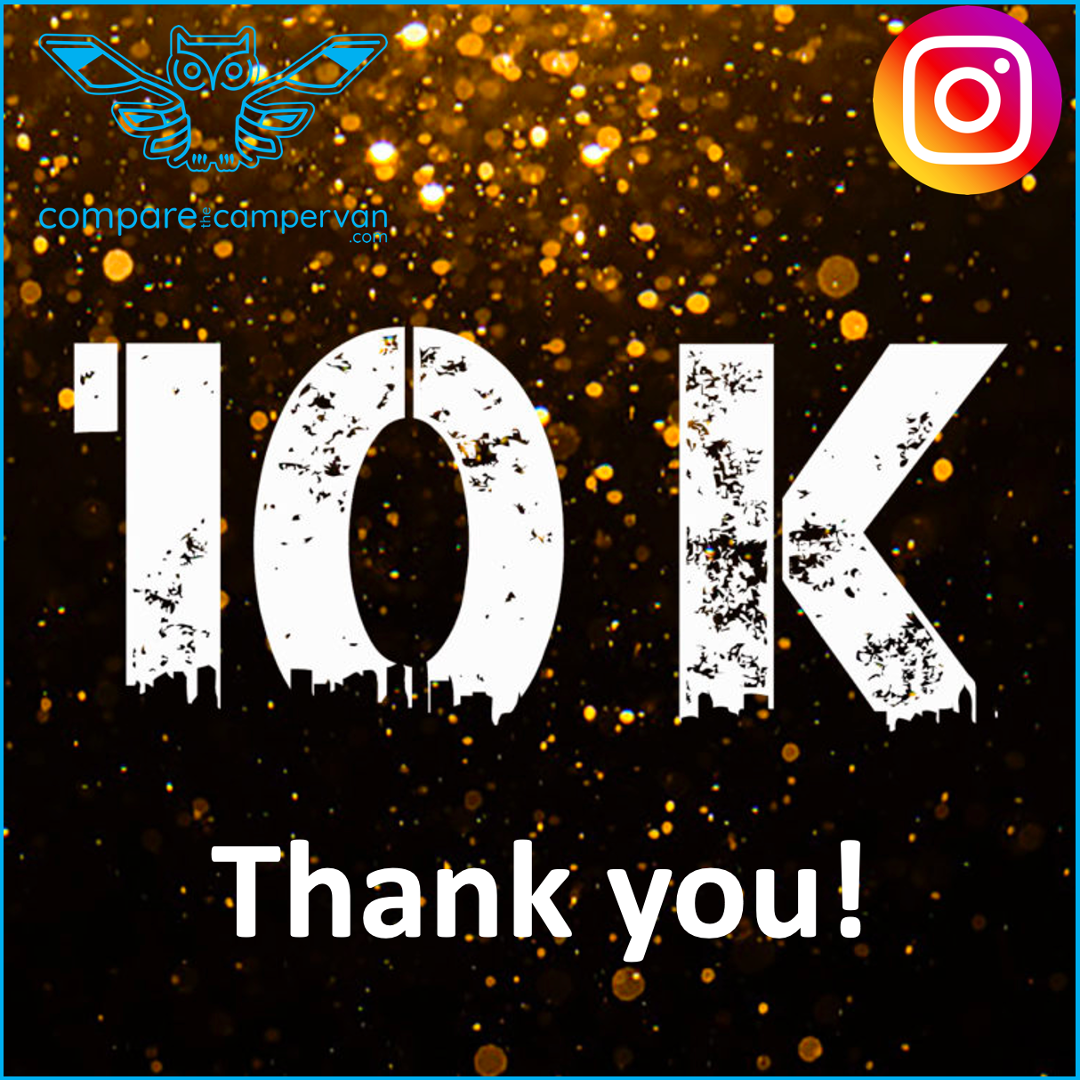 We've hit a milestone – 10,000 followers on Instagram. To all of you who have supported comparethecampervan.com, we extend our heartfelt thanks.
To celebrate we've highlighted the 10 most popular Instagram posts in a video on Instagram and LinkedIn
Building a social media presence is not easy. In a world marked by ever-changing algorithms, fleeting trends, and an ongoing battle for attention, how can you stand out? While we don't claim to be experts, we've gathered useful insights over the past three years. Here are 12 tips to help you build an engaged Instagram following:
1. Define Your Instagram Purpose (do you even need it?)
What's the main goal of your Instagram page?
Is it worth the investment of your time and resources?
If it's merely a contact point, consider minimal content and go back to doing the work you do. (See minimum content below)
If it's about establishing yourself as a voice in your industry, go for it. However, keep it fun as you build your platform.
2. Know Your Audience and Delight Them
Identify the problems and desires of your target audience.
Focus on engaging with those who matter most. If you are nationally focused, there is no point in having a large following from other nations (their lack of interaction can kill your posts).
Quality over quantity; a small, engaged audience beats a large, disinterested one.
Produce posts that solve their problems and inspire them to come back for more? Think Innovation, creativity and clever solutions.
If you can, take people on your journey with you.
3. Optimise Your Profile
Use a clear and memorable profile picture, such as your logo.
Craft a concise bio that explains your company's purpose.
Make your grid showcase what followers can expect from your content (this builds trust)
4. Minimum Content for a Quick Start
Post 9 evergreen content pieces to get started.
These posts should include a tour of your facility or products, an 'About Us' section, location and directions, testimonials, and FAQs.
Have titles on these posts, so they can be seen on your grid.
Come back when you have more time.
5. Understand the Algorithm (Roughly)
It will change – you don't need to keep up.
It works to a varying degree by showing your post to your fans. If they interact, it is shown to a wider audience. If they interact your post will be shown to a new audience. This leads to new followers.
Always come back to the idea of delighting your core fans.
6. Develop a Content Strategy
Share high-quality images and videos related to your industry.
Include detailed captions to educate your audience.
Diversify your content to keep it fresh.
Have an opinion.
7. Harness the Power of Hashtags
Create a branded hashtag unique to your company (#comparethecampervan).
Encourage followers to use it in their posts.
8. Engage Actively
Respond promptly to comments and direct messages.
Support industry leaders by engaging with their content. Comment "yes and" expand using your knowledge and experience.
Ask your followers what they'd like to see more of.
9. Consistency (the hard part)
There are no sustainable shortcuts.
Post every week.
Post more often if you can, but don't sacrifice quality for quantity.
If you post every day, you will grow quicker, however they will not all be your target audience. Be patient.
10. Collaborate
Build relationships with other industry businesses for collaborative posts and Instagram live events.
11. User-Generated Content
Encourage others in your industry to tag you in their best work.
Showcase their content on your page.
In time, this will become more and more useful for them and for you.
12. Try Promoting a post for growth
This will be most effective when you have a profile that inspires trust.
Select (1) An existing post with the most saves (Saves indicate your most useful content) or (2) A post that stands out on a grid.
Tailor the promotion to meet the demographic you are aiming for by age, location and interest.
Select 'more profile visits' as the aim.
£10 spend over 1-day has lead to between 50 and 130 new followers.
Analyse the results. Adjust your strategy based on what works.
This isn't the end of our journey; exciting opportunities await in the coming months. Stay updated through our latest Instagram posts or on LinkedIn.
Please get in touch if there's anything you'd like to discuss.
Dave
Back